The Alley - Central Florida's premier blues venue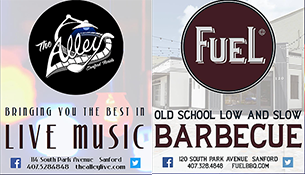 This year's Harmonica Collective will take place at the Alley in Sanford, Florida. The Alley has been the home of Live Music in Central Florida for over 14 years. Fuel is the attached award winning Old School, Low and Slow BBQ restaurant.
Complimentary breakfast and lunch will provided to Harmonica Collective attendees.